The Center for the Advancement of Girls (CAG) was honored to welcome Dr. Michele Borba to our campus. As one of the signature programs of The Agnes Irwin School, we seek to answer these three essential questions:
What is best for girls?
What does it mean to empower girls?
What do girls need to thrive?
Dr. Borba speaks directly to our third question and it is for this reason we are so pleased she shared her expertise with our community. She notes in her most recent book, Thrivers: The Surprising Reasons Why Some Kids Struggle and Others Shine,
"Character is what builds inner strength, genuineness, and wholeness and helps turn kids who strive for the next gold ring into young adults who thrive in a fast-paced, ever-changing world."
Dr. Michele Borba inspired our faculty, staff and families to instill 7 essential character traits in our girls: self-confidence, empathy, perseverance, self-control, optimism, integrity, and curiosity. Her visit, which was sponsored in part by the Clower Family Speakers Fund, included meeting with School leadership and observing classes. Dr. Borba stopped at various points to highlight and remark on how character has shown up in so many areas of our campus. She commended Agnes Irwin for our commitment to teaching and raising resilient girls and intentionally weaving character-building into our curriculum.
In both the All Staff Professional Development session and evening parent presentation, Dr. Borba encouraged us to focus on our girls' strengths, to label them, celebrate them, and continually mirror them back in an effort to shift our collective mindset towards one that centers their purpose and interests. We look forward to integrating our learnings into the student experience in all three divisions and supporting all of you in our shared goal to help Agnes Irwin girls thrive!

Enjoy the recording of Dr. Borba's talk with families!
Advancing Educators
At Agnes Irwin, our teachers practice what we work to instill in our girls: a passion and active pursuit of lifelong learning. The Center is committed to supporting our teachers and staff in their understanding of the unique and evolving needs of girls.
During a CAG signature Professional Development forum called a "Sip and Share," staff members highlighted how we see our community exhibiting Borba's named traits and brainstormed how we might do more.
---
International Day of the Girl Child Celebrations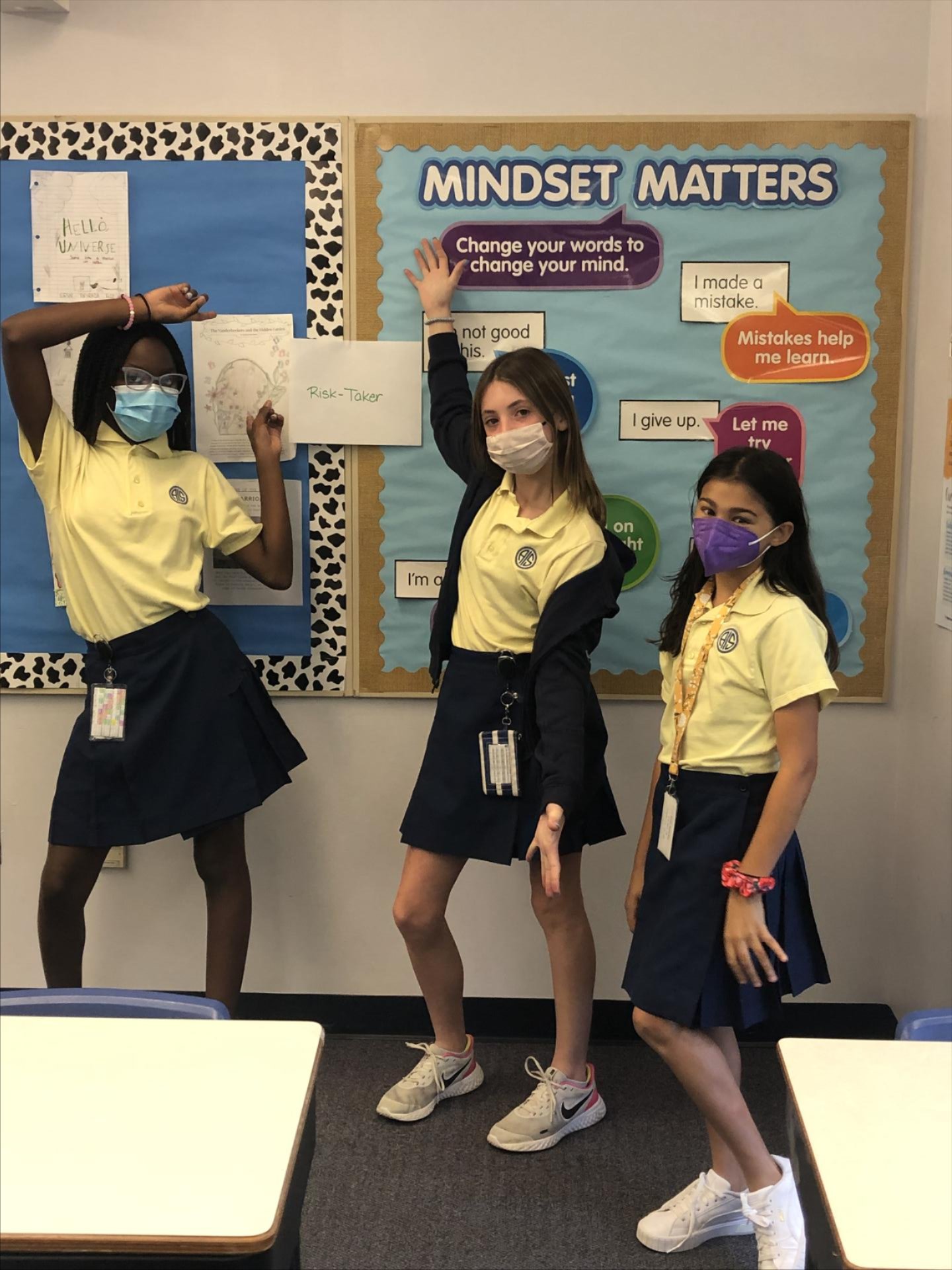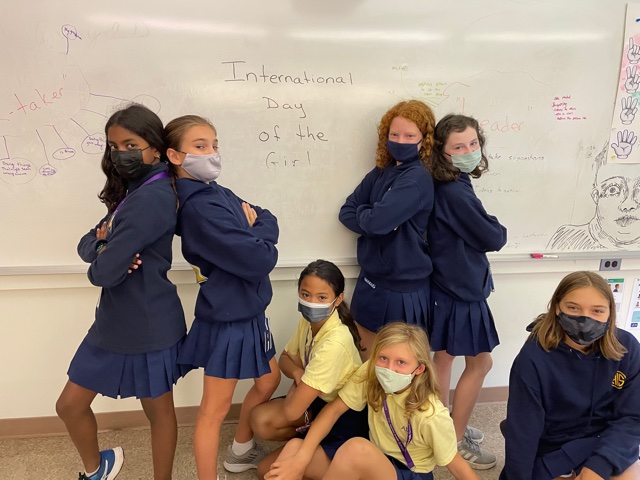 Celebrated annually on October 11th, International Day of the Girl Child marks a moment in the year to honor the contributions of girls from around the world. It also presents an opportunity for us to consider the challenges they face.
The Center prepared activities for Middle School Parliaments, including an activity adapted from the Girl Scouts Global Action Days Toolkit which involved girls identifying as "Go-getter," "Innovator," "Risk-Taker," or "Leader," and guided discussion around what those labels indicate and how traits associated with those labels can be developed. Upper School advisories delved into a Unicef Article about female tech trailblazers all over the world. Students brainstormed how trailblazers, in particular female trailblazers, can help promote equitable solutions around the world.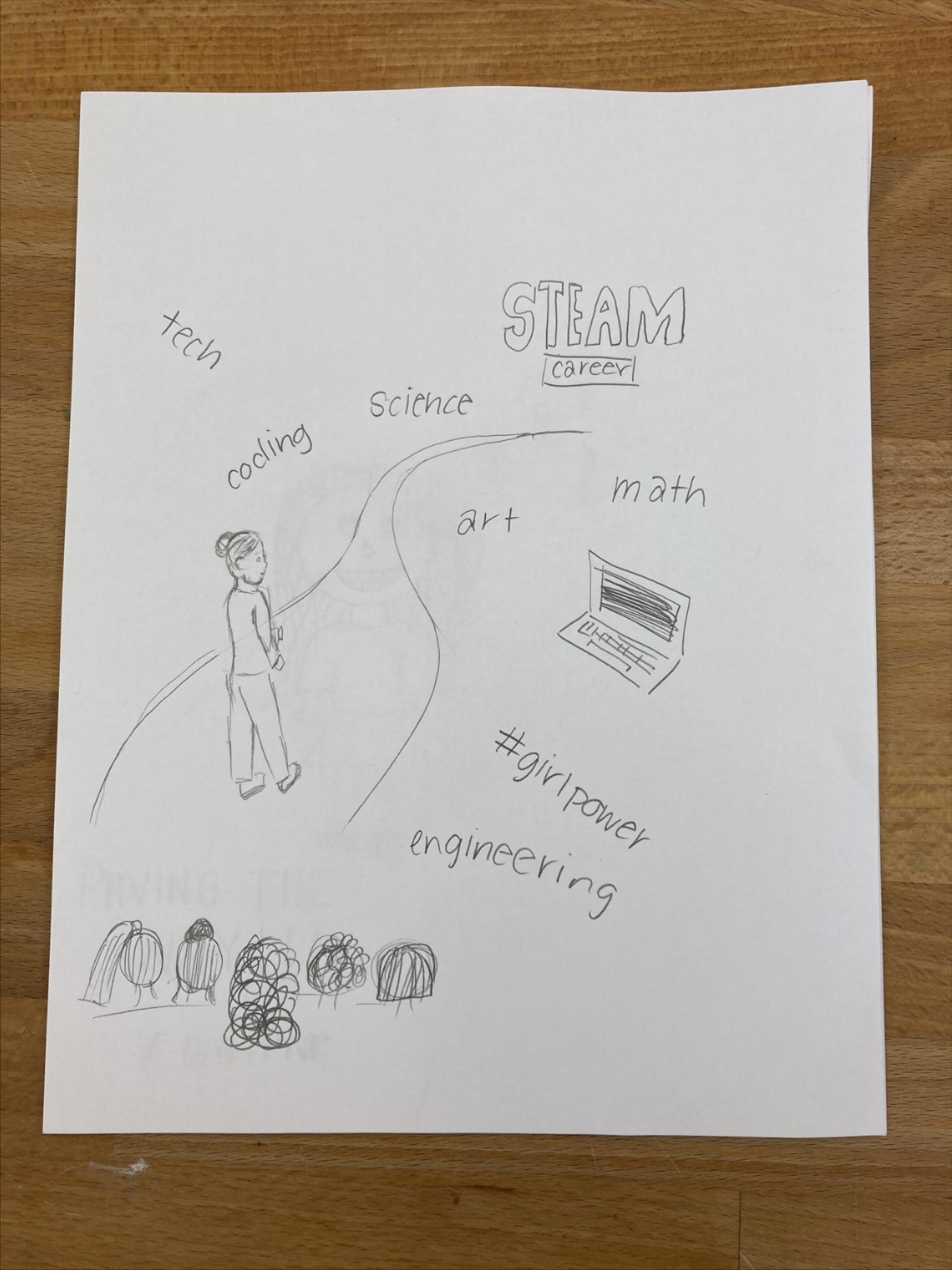 Finally, the Center led an assembly for Lower Schoolers which guided students through an interactive slideshow to highlight the status of girls and women in different parts of the world. They watched a video highlighting gender equality with Thomas & Friends then got moving with some stand up voting to learn about childhoods very different from their own along with how various countries are tackling the big issues facing girls and women. We wrapped up our time together talking about ways technology can benefit girls and women around the world.
---
Every Girl, Every Day: Center Programming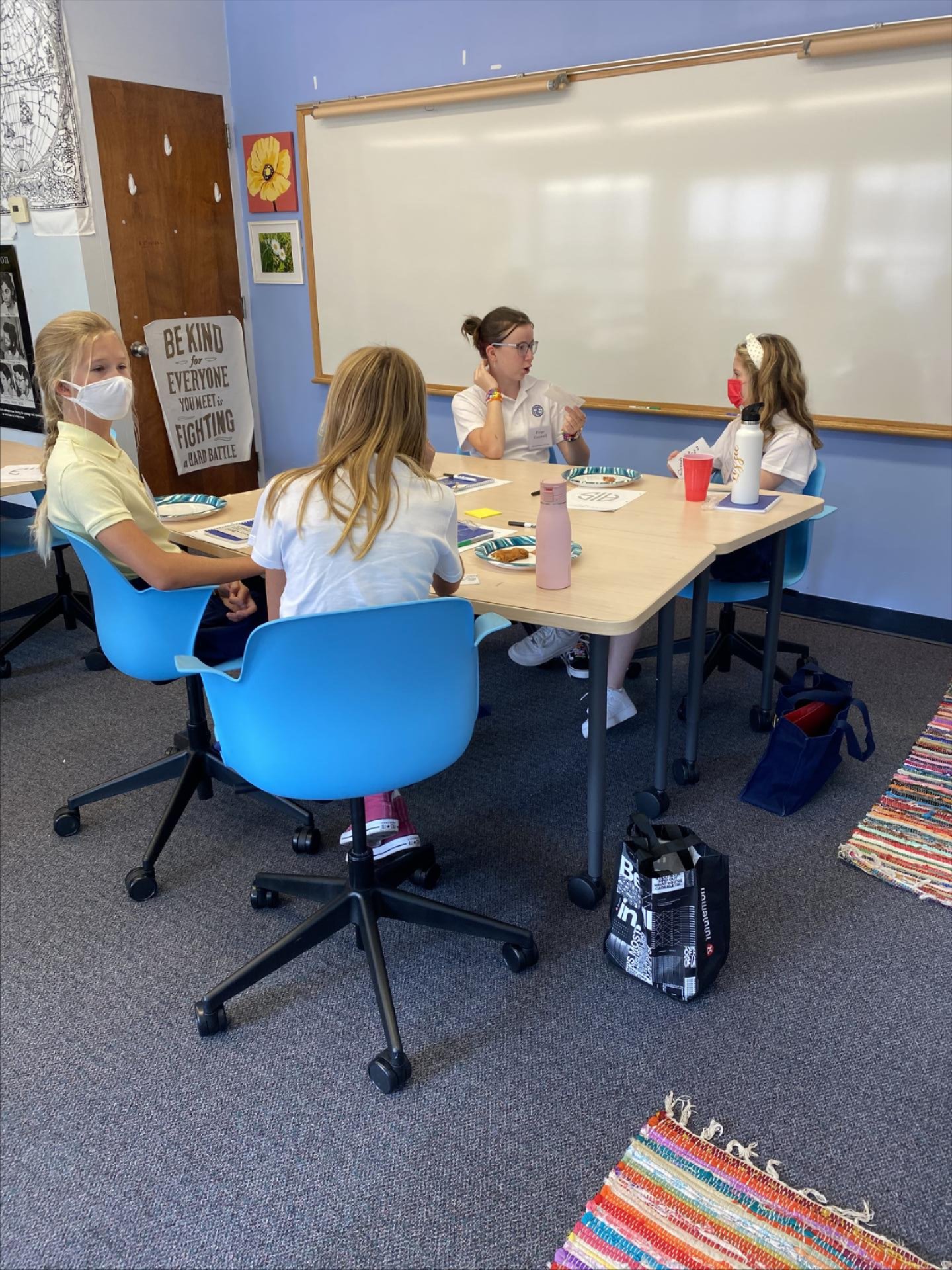 Middle School Student Leaders Tackle Design Challenge
Student voice is integral to our work at Agnes Irwin. We work to provide moments through our programming to center their voice and creativity every chance we get.
Student Council leaders participated in a two-part design challenge so support the next phase of planning for the 5th-8th grade leadership program. Similar to the Leadership toolkit in the Lower School, the new leadership program will expose Middle School girls to key aspects of leadership development unique to the Agnes Irwin experience and values.
The renderings were wonderfully varied and it was inspiring to see their ideas come to life! From a genie lamp, to a treasure chest, to a crown, these concepts represent a beautiful interpretation of the program. We look forward to sharing more about this process with you (and the final product) in the coming months.
4th Grade Capstone Kick Off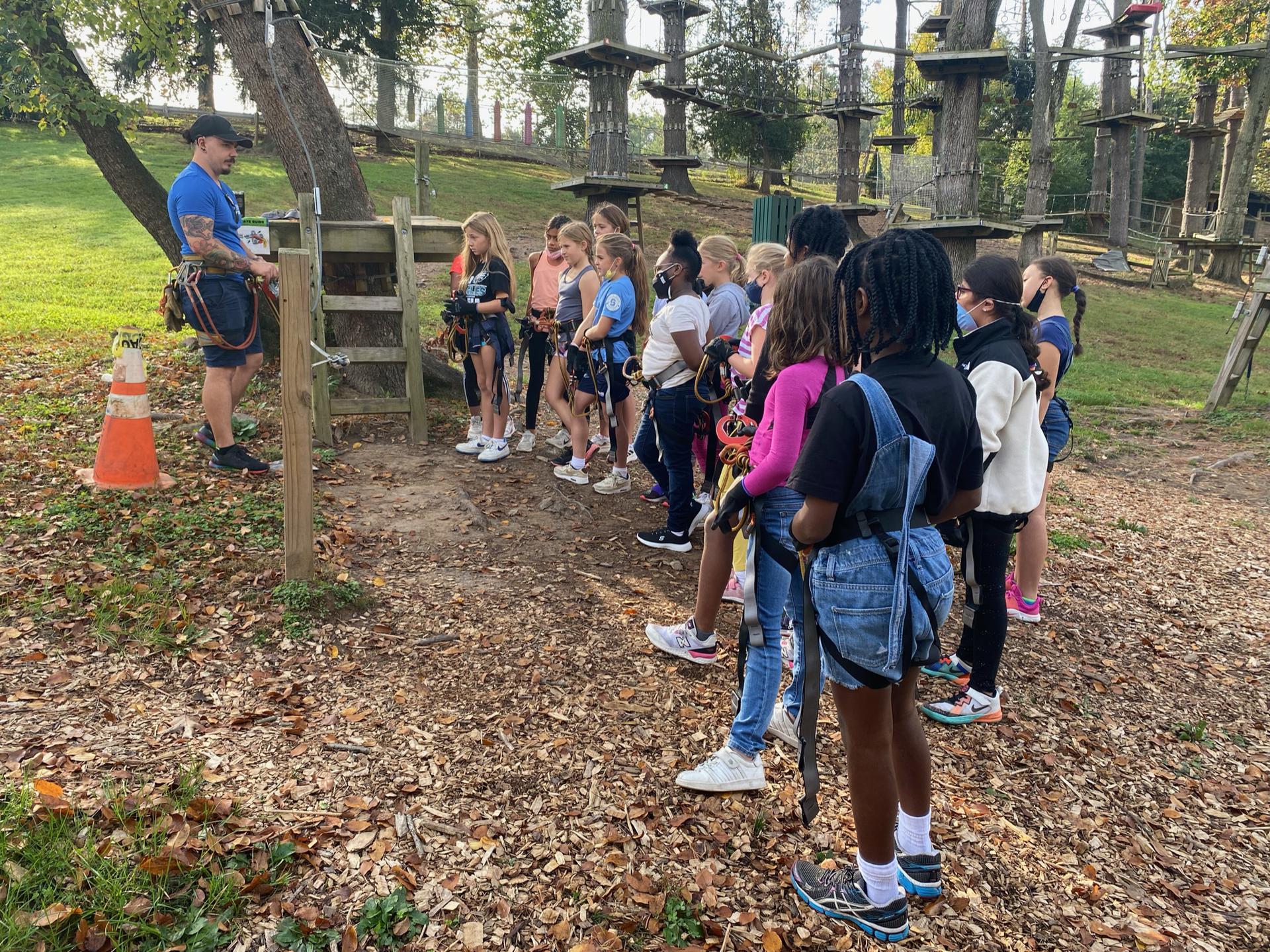 Living Leadership in the Lower School (L3) reaches a capstone in the fourth grade year. As such, the Center for the Advancement of Girls partners with the Lower School to build three unique experiences that serve as the culmination of the work accomplished with the leadership toolkit. The focus of the capstone program is to inspire reflection about the traits that play an important role in each student's identity and to empower girls to utilize their learning in some deliberate and challenging ways.
Earlier this month, the 4th grade class scaled a ropes course at the Elmwood Park Zoo, zip-lined their way through the trees, and reflected on the experience together highlighting what it felt like to be challenged physically and mentally alongside their peers while tapping into their resilience and kindness.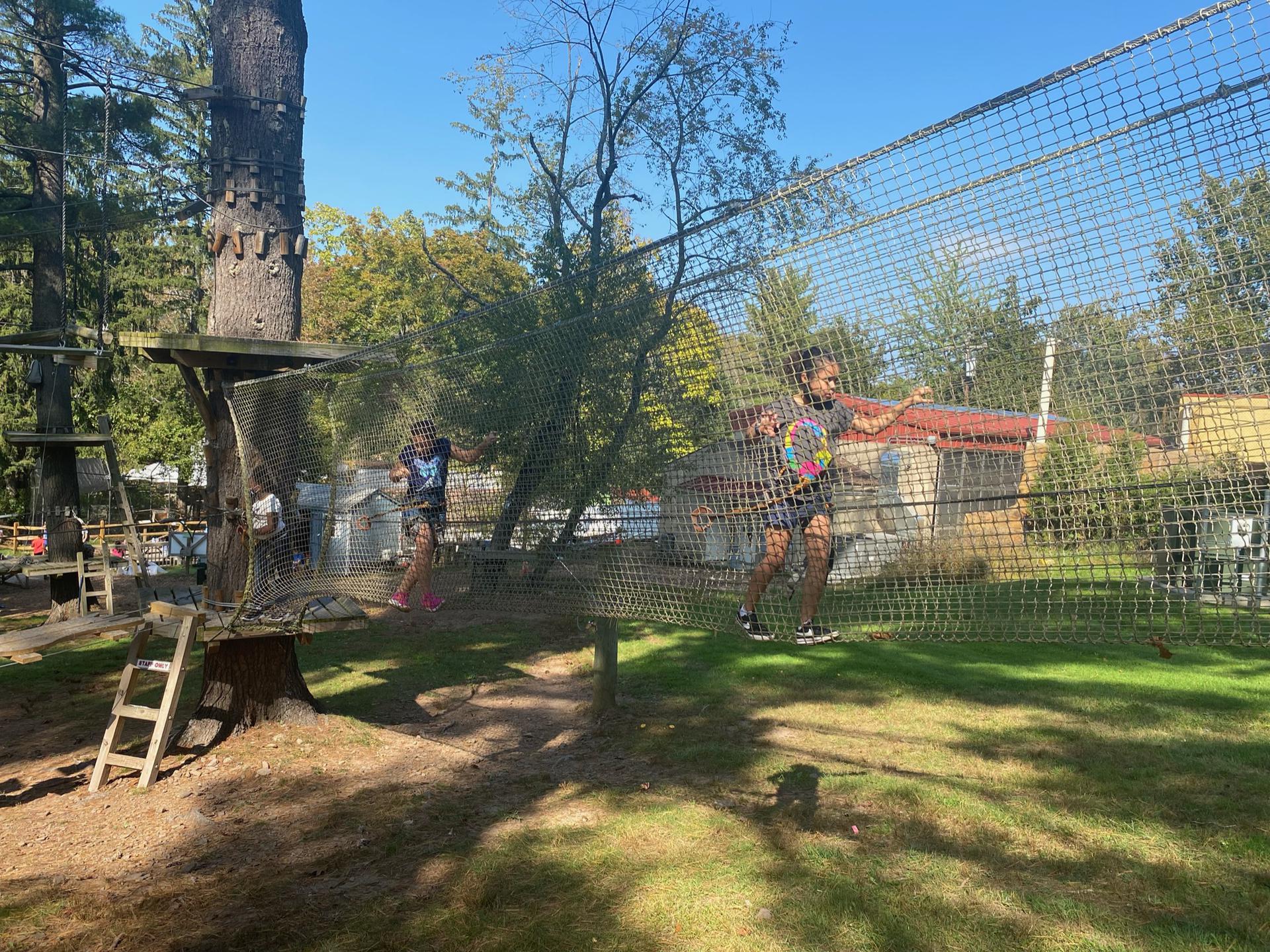 ---
CAG in the Community: Experiential & Service Learning
Service Spotlight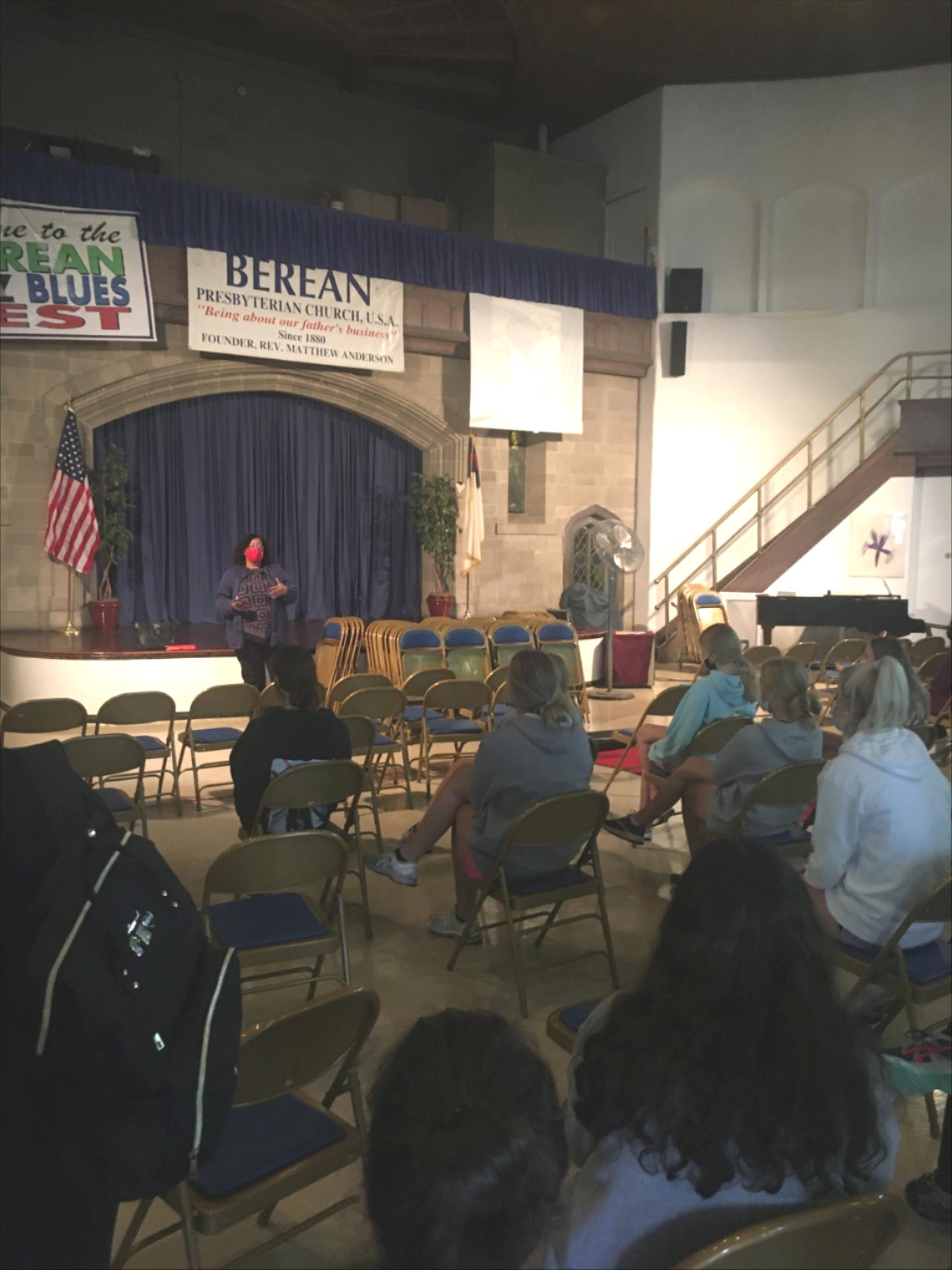 The Freshman Day of Service was an opportunity for students to learn about food and housing insecurity in the greater Philadelphia area. Students visited SHARE to help pack boxes of food for distribution to families in need. In addition, students visited Berean Church on the campus of Temple University to help the church prepare for a jazz festival and learn about the important food services that the church provides to families in need. By helping local communities create strong safety nets, students felt a strong sense of pride. The Freshman created google slides to talk about their experiences and select groups will share with the larger community in mid-November.
---
Families in Partnership: Resources to Support Your Daughter
Want to engage in the current conversation about girls and education? Check out these resources that we're reading and watching: